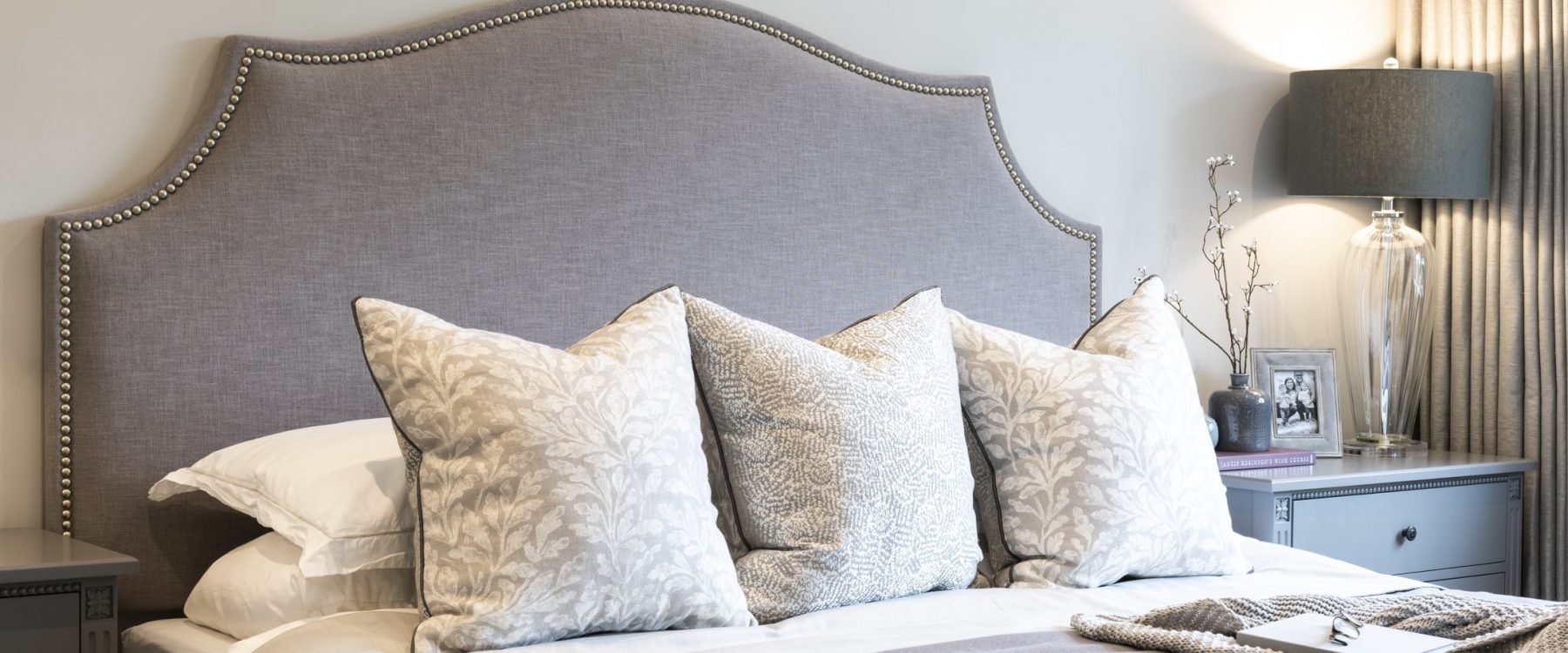 Attention to detail & craftsmanship is at the heart of what we do. Often when we're working on a client project, we will find some truly beautiful furniture pieces in the need of TLC and a refresh. Re-upholstery is the perfect way to give your furniture a new lease of life and rework them to compliment your room's interior design style.
We will help you through the process, and our design team are very happy to recommend fabric options.
Bespoke Upholstered Furniture
Curtains and blinds can completely transform a space by providing softness, depth of colour & texture, filtered light and privacy. There is a lot to think about when selecting the right window treatments for your space, which is why our expert design team are happy to guide you through the process.
From selecting the right headings, linings, hardware and to fabric sourcing – we will review and advise the best options for you. We can work remotely to guide through how to measure, and we can also recommend professional measurers and installers nationwide.
Please don't hesitate to get in touch with any questions.